MWR Boat House
(907) 487-5047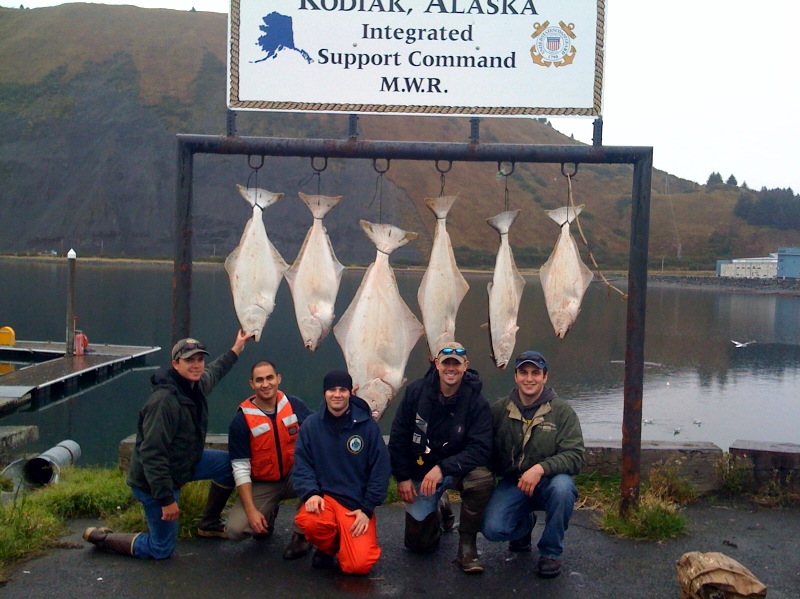 The Boat House is open for summer hours only. During hours of operation, contact the Boat House at 487-5047 for more details and updates on boat rentals.

Come enjoy the best fishing in the world! Equipment available for rental at the MWR Boat House includes: 23' Pacific Skiffs with cabins (seasonal and weather dependent rentals),13' and 16' Scamp camping trailers, bait, tackle, downriggers, fishing poles (for both Halibut and Salmon), rafts and trolling motor's. To keep your catch fresh, multiple commercial vacuum sealers are available at the boat house. The boat house has sealer bags and shipping boxes in stock. We even provide short term freezer space to keep your catch cold. A crab cooker and fish cleaning station are available adjacent to the pier. Boat reservations can be made 10 days in advance for those with a current MWR Boat card (see details below for acquiring a card).

Please note that patrons must be MWR Eligible to use the facility and equipment.

MWR Boat Card Requirements: Kodiak MWR Boat Cards must be renewed every year. All past year card holders will be required to take the Boat House written test in order to receive a card for the current year.

All new boaters will be required to take a USCG auxiliary approved Safe Boating Course or equivalent, either in person or on-line. You will also be required to take the MWR boating class and pass the boat house practical and written test. After taking the Auxiliary approved course, go to the boat house with your completion certificate and receipt of payment to register for the MWR Boat House Class. MWR will take the cost of the Safe Boater course off your first boat rental as long as you provide the receipt.

Scamp Campers: The MWR Boat House has both 13' and 16' Scamp trailers available for rental. For more information on the layout of the campers, visit www.scamptrailers.com. Your vehicle must be equipped with trailer lights and a ball/hitch rated for the capacity of the trailer.

Aspen Trail Campers: New 2023 camping trailers are available for your summertime camping through the MWR Boat House! Fully equipped with a stove, 3.3 cu. ft. refrigerator, microwave, toilet, shower, heater and AC! Queen bed, twin bunk beds and a dinette table that drops down for a 4th bed. Sleeps up to 5.

Remember that we also have ATV trailers, 12' inflatable rafts, portable outboard engines, and Honda generators available for rental.

Buddy Up! If you are willing to cost split or take people out with you on a day trip especially the elderly or those with special needs, please leave your contact information in the resource book at the Boat House. We have many patrons who would like to go fishing, but are reluctant to operate the boat on their own.

Boat House Freezer Policy: Storage will be limited to 60 days for all persons. This includes persons stationed on island as well as transient personnel or vacationers. All other labeling requirements have remained the same. See the Boat House personnel for more information.

Push lawnmowers and string trimmers are available for FREE checkout at the boathouse. These rentals are offered during our summer hours only.

Hours of Operation:*
Winter (October 10-April)
CLOSED

Carpet cleaners can be checked out at the MAA office (1st floor of the barracks). Use of the carpet cleaners will require patrons to purchase the required cleaning solution.
Rentals contact the Auto Hobby Shop 907-487-5844 (Wed-Sun 10:00am-6:00pm)
Questions contact the MWR office 907-487-5108 (Mon-Fri 8:00am-4:00pm)


Summer (May-October)
Thu-Mon: 8:00 AM - 5:00 PM
Tue/Wed: Closed
*Operational hours are subject to change based on weather conditions. Please call ahead to verify Boathouse hours and rental availability.

Please contact the Boat House for more information, 487-5047.